Thank you and Farewell
It's been quite a run for me. My first fitness class was in 1994, I finally closed the doors for good in October last year. The support for my classes has been overwhelming these past 27 years. This was especially during times when I've had to stop and start due to an on-going bowel disease. Mainly I could carry on as normal but there were several times I needed surgery and the support from my 70-strong regular ladies was always amazing.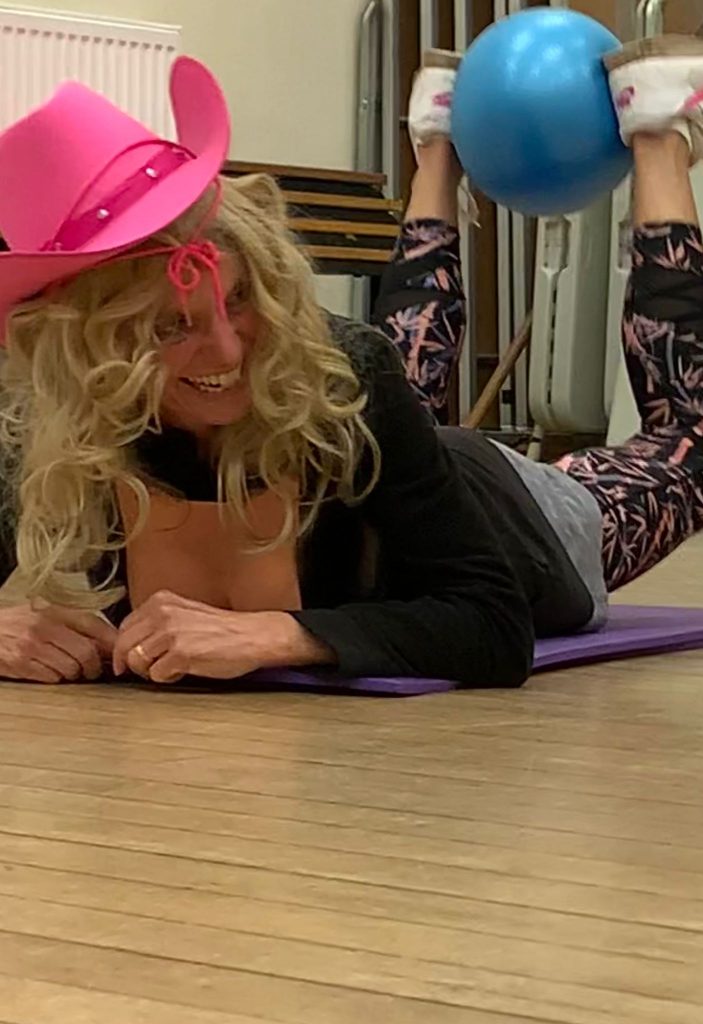 Three decades of classes
That first class soon led me to teaching eight classes and three children's keep fit classes each week. For nearly three decades we enjoyed countless laughs, great music and lots of fitness fun. During March 2020 I became ill very quickly and emergency surgery set me back again. This along with the pandemic made me re-think what I wanted to do. Knowing I was no longer able to give the ladies my best and having recently become a grandmother it seemed the right time to hang up the resistance bands and pack away the weights for good, albeit with a very heavy heart. I continue to work with Early Years and Primary schoolchildren as I've done for 28 years and I have extra time now to be with my gorgeous grandchildren.
Fond memories
I have so many fantastic memories, from hilarious Christmas parties to Lunges in the car park on hot days to endless chatter and chuckling during classes. And we can't forget Dolly (Parton) and 9 to 5, which became the class theme tune for sure. It couldn't have been more apt that I was clad up in a blond wig and…well let's just say a chest enhancer and carried out the very last session as the lady herself. The fun and silliness endured to the end and I will be forever grateful to a wonderful bunch of women who became a massive part of my life. They also became great friends and I want to thank each and every one of them.
Nikki B