Kibworth Books raise money for Children's Hospital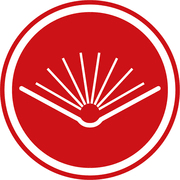 Kibworth Books has raised more than £2000. This is all in order to gift new books to children who are being cared for on the wards at the Leicester Royal Infirmary over the Christmas period. The award-winning bookshop's mission, initially, was to raise enough money via donations to gift a book to every child in the 130 beds on the wards.
This contributed to the hospital's Christmas gifting campaign run by the University Hospitals of Leicester's Specialist Play Team. For every donation made, the bookshop pledged to top up by a further 20% in order to make the funds raised work even harder.
To date, the fundraising total stands at an amazing £2247.60, including the bookshop's contribution. This amount will not only ensure that every single child on the wards will receive a Christmas gift, but will allow the bookshop to continue supporting the UHL Play Team into the New Year and beyond.
Kibworth Books has pledged to run the fundraising campaign for 12 months from the date of launch.
Huge thank you to Kibworth Books
Speaking on the campaign, Sally Shepherd – Lead Play Co-Ordinator for the UHL Play Team – said,
"On behalf of the patients, families and staff at Leicester Childrens Hospital we would like to say a huge thank you to everyone at Kibworth books for their wonderful contribution of books that will be given to the children and young people over the Christmas period.
During the pandemic we have encouraged our patients to rediscover the benefits and the enjoyment that books can bring to all ages, and we send our sincere appreciation for thinking of us and for helping us to make Christmas so special for our patients."
The campaign has been organised by Kibworth Books' Children's Specialist Bookseller, Kirsty Woods, following three recent hospital stays with two of her children. Reflecting on her longest stay of 9 days with her baby daughter, Edie, she says:
"It was an understandably difficult and anxious time but was made all the more bearable – not just by the exceptional care – but by visits from the play specialist team who supplied books to keep Edie entertained whilst she steadily recovered. Having someone pop by to see us, with smiles, words of encouragement, and a book to engage Edie with made a world of difference.
Needless to say, Edie loved the books, and I felt so grateful for the support of all staff at the hospital that I really wanted to find a way to say thank you. Being a bookseller myself, raising funds to gift more books to children and share the power of a good book felt like the obvious answer!"
Fundraising page on website
Kibworth Books has set up a fundraising page on its website where customers can pledge any amount from £1 upwards. Donations can also be made in-store at any time during the shop's opening hours.
Further information on the campaign can be found here:
Book Fundraiser – Gifting Books to Children in Hospital Kibworth Books
Donations can be made via the Kibworth Books website here:
Charitable Donations Kibworth Books
Success with previous campaigns
Kibworth Books previously ran a campaign gifting copies of the book 'The Lost Words' by Robert Macfarlane and Jackie Morris, successfully raising enough money to send out 133 copies of the £20 book to schools across Leicester and the county.
For any further information on the subject of this press release, please contact Kirsty Woods or Debbie James at info@kibworthbooks.com or on 0116 279 1121
1.Jan.22