Merry Christmas from Kibworth Fire Station
As we enter the festive period, the crew at Kibworth Fire Station would like to wish you all a very merry Christmas and a happy New Year. We hope you all have a great time with your loved ones.
We'd also like to remind you to celebrate safely. Christmas is a time when there is an increase in drink driving, road traffic collisions and injuries caused by driving under the influence of alcohol. If you're at a Christmas party, don't let that friend get behind the wheel.
We also see a spike in fires at this time of year due to cooking under the influence of alcohol. If you've had a few drinks, maybe go for the takeaway option. Distraction while cooking is a frequent cause of house fires, especially during December.
Looking for a new year's resolution? What about, "I will test my smoke alarms on the first of every month"?
2021 has been a fairly quiet year for Kibworth Station which is great, and shows that our community safety work is helping to keep people safe.
Building on our partnership work with the local charity The Well, next year we will be looking to integrate further with the local community. Look out for the station coffee morning in the spring and an open day in the summer months.
New Year, new recruits
It would be great to see as many of you as possible at these events as well as hopefully adding a few new additions to our crew. We will be recruiting new firefighters next year! If you know anyone that you think would be interested in becoming an On-call Firefighter, please let them know that we will be recruiting in 2022.
All the crew at Kibworth Fire Station wish you a very Merry Christmas and a Happy New Year.
Stay safe
Jamie Dawes Watch Manager, Eastern Blue Watch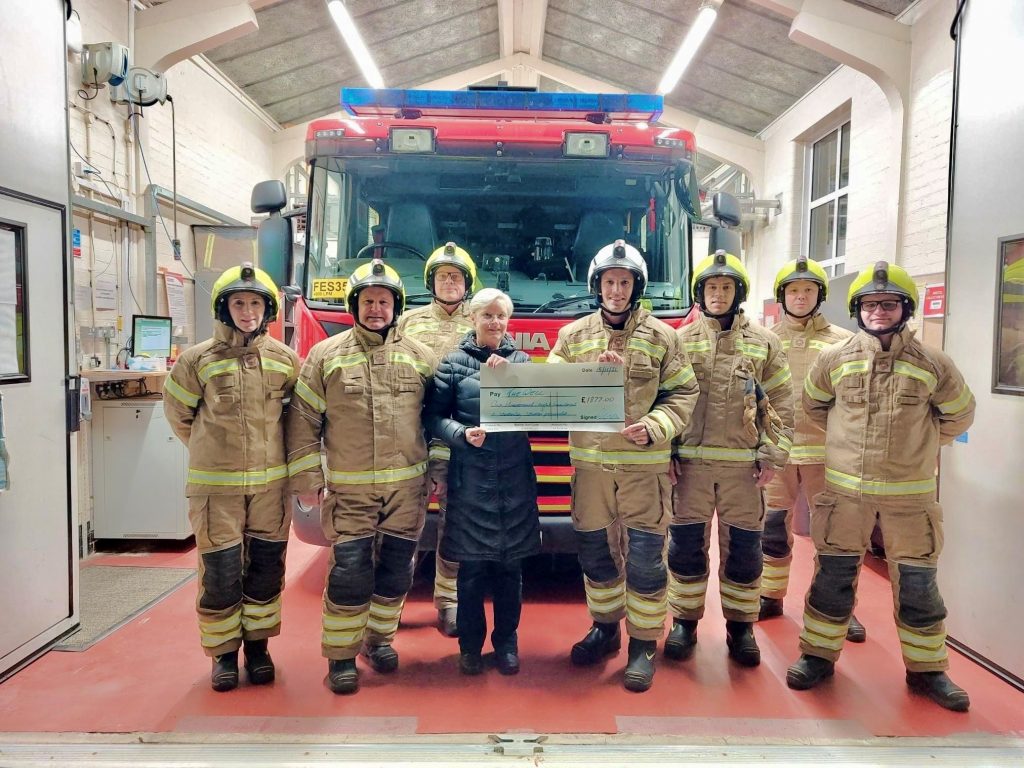 In October the Kibworth Firefighters walked up Snowdon in full uniform to raise money for charity. In total they raised £3754. The money was raised for The Well and the Firefighters Charity.
Jamie Dawes, Watch Manager from Kibworth Fire Station, handed over a cheque for £1877. Mary Ireland, Chair of the trustees of The Well, gratefully accepted it.
The other £1877 will go to the Firefighters Charity.