A mystery in the cupboard
To mark Remembrance Day this year, the History department of Kibworth Mead Academy decided to create a display dedicated to the fallen soldiers from the village (photo below). The work of the Kibworth History Society (http://www.kibworth.org) proved invaluable in doing this.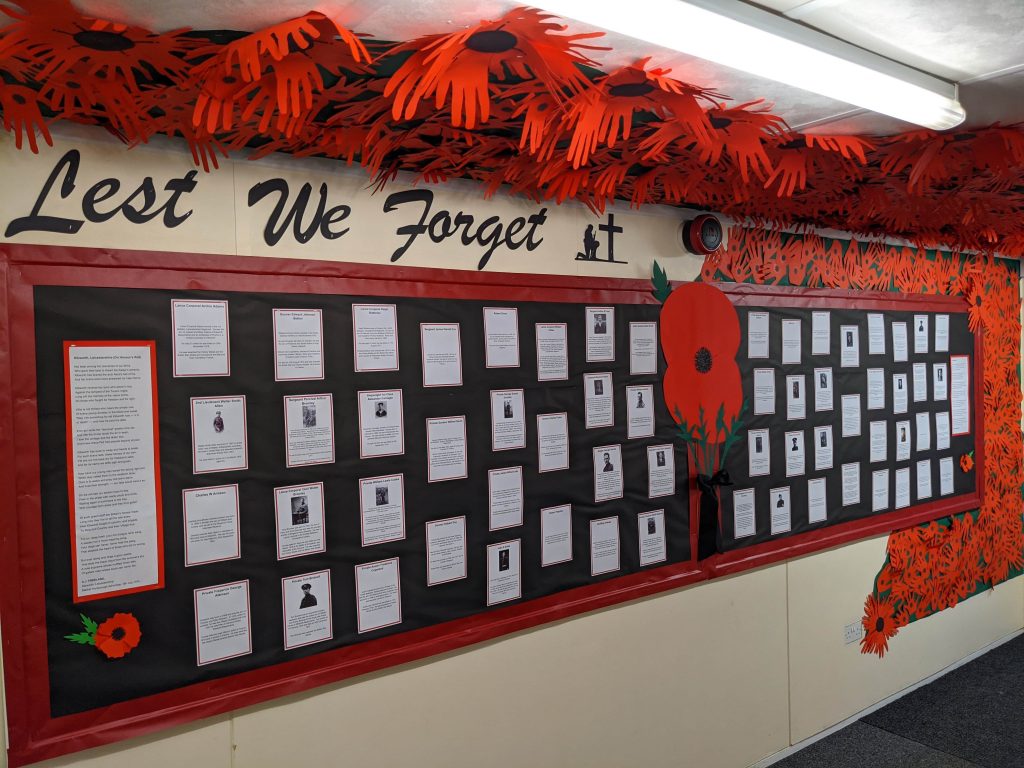 We came across a plaque, in a school cupboard, to a fallen soldier from 1917, a Gunner Frank Kirby. After checking the records, we could not find any mention of Frank either being a former pupil at the school or having lived in the village. How we ended up with the plaque was, and indeed still is, a complete mystery.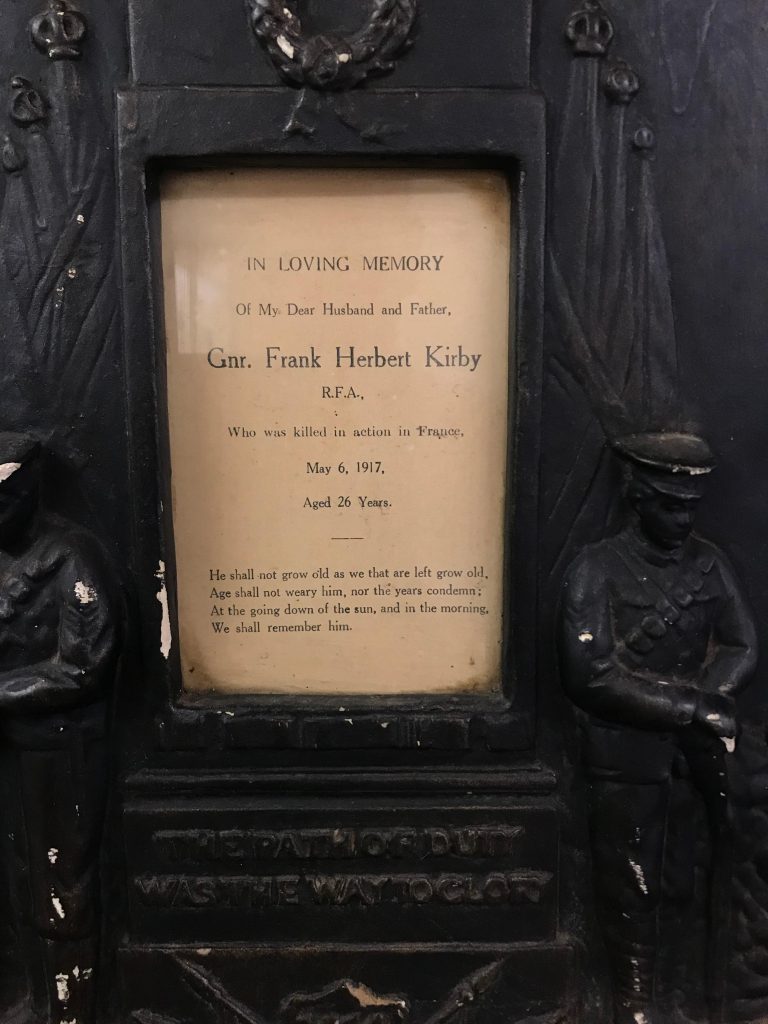 We decided we wanted to reunite this piece of history with Frank's family and so tweeted out asking for help. We were overwhelmed by the number of people who came forward and offered us information. Surprisingly, we were able to track down a relative of Frank's, his great-granddaughter Allison who lives in Devon. We are looking to reunite her and her family with the plaque as soon as possible.
Understandably she was quite taken a back and overwhelmed by it. She apparently only started delving into her family history recently as a result of lockdown.
Having spoken to Allison, she has been able to shed light on not only Frank's story but that of his family, both of which have proven to be incredibly fascinating.
Findings
Below I have attached an overview of some of the things we have been able to find out:
Frank was born in Australia NSW and emigrated to Leicester with his family at the turn of the century.
Both Frank and his brother served and lost their lives in WWI, both have graves in Europe.
We discovered that Frank's son served with the Leicestershire Regiment (the Fighting Tigers) during WWII
Frank's grandfather was an inmate at the Leicester Workhouse (located on Sparkenhoe Street, now the site of Moat Community College) alongside Joseph Merrick, better known as the Elephant Man.
Frank's story and history, and that of his family seem to be intertwined with that of Leicestershire's and I think it would be great to share it with people.
Mr Lee Holmes
History Teacher
PS from The Chronicle – This has now made the local news BBC Local news