Coerver football coaching
7th November 2021 |
Sport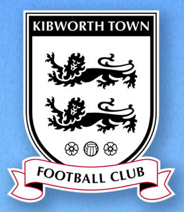 Coerver partner club at Kibworth Town Football Club
This month we're taking a look at the introduction of the Coerver football coaching methodology at Kibworth Town from the perspective of a coach. Over the summer the club invested in becoming a Coerver partner club. This is a big deal as there is currently only one other partner club in Leicestershire. We decided to work with Coerver in order to give everyone at the club access to a comprehensive coaching programme. Its aim is to develop skilled, confident, creative players. Coerver have been around since 1984 and is used in 47 countries, at clubs such as Real Madrid and Manchester United and all the way through to grass roots level. The methodology places great emphasis on individual skill sets, mental and physical speed, and combination play – principles which are relevant to both boys and girls of all age groups and abilities.
Coaching methods continue to improve
As coaches, we're given access to detailed session plans organised into three-week blocks and covering Pressing (winning possession, transitions), Protecting (keeping possession), Probing (fast break attacks) and Penetrating (creating and converting goal chances). My personal Coerver coaching experience with the under 12 Eagles boys team started slowly, by lifting individual drills to use in my own training sessions.
"I already know most of this!" Or so I thought.
 As time's gone on it became obvious that it just makes sense to follow the full programme, which is what we've been doing for the past month. From what I've seen the boys have really enjoyed these sessions: they've worked hard, behaved well, understood the objectives of each topic, and had fun. Our coaching team commented that you really can see a difference in everybody's willingness and confidence to use the skills we've been learning. It's not going to turn us into world beaters overnight. But, I'd like to think it'll pay dividends on match days in the long term. We look forward to seeing how this progresses over the course of the season.
Roger Holmes