Wine Note October
2019 Loved & Found Castelao (Waitrose £6.99)

You see a wine made from a grape variety you've never heard of. Do you trust to luck that it will be good? Or just stick to your usual Australian Shiraz or New Zealand Sauvignon Blanc? Waitrose's Loved & Found range takes away most of the risk; the wines cost less than £10 and they have "the reassurance of the Waitrose label."
Castelao is one of the most widely planted varieties in Portugal, but it's not often seen on its own: it's predominantly used as part of blends.
A family firm's favourite
The family firm of Casa Santos Lima, in the region north of Lisbon, makes this wine.
It has plenty of fruit on the nose and on the palate (blackberries and raspberries) and a hint of spice. There's enough acidity to keep it refreshing.
Try it with pork, chicken, or mushroom risotto.
Waitrose claims that "these are the wines that we believe have the potential to be the popular varieties of the future."
Others to consider
The five that were added to the list last month are Bukettraube, Castelao, Fernao Pires, Roero Arneis and Perricone.
No, they're not household names but that's the point. Try them while they're good value.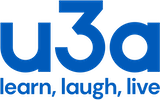 John Freeland (u3a Wine Tasting Group)