Charitable Travel supports Malta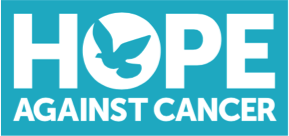 Leicestershire and Rutland's very own cancer charity, Hope Against Cancer, has been awarded a place as a beneficiary charity of Charitable Travels 2021 More to Explore, Malta Campaign.
Travel gets the green light
As we are all aware, the last 18 months have been tough. Since lockdown has somewhat lifted certain countries have been given the 'green' light for travel. Avid travellers, who are in desperate need of a getaway, have been busy booking their next adventure.
Helping holiday-goers to book their well-deserved escape is Charitable Travel, a registered, not-for-private profit, social enterprise and financially protected travel agency. Their purpose and mission is to help customers with their holiday plans. And at the same time support the great work that UK-based charities, like Hope Against Cancer deliver.
Charitable travel donates 5%
Charitable Travel sacrifices travel agency commission. So that the customer can make a free 5% donation to a charity of their choice.
Charitable Travel recently gave a limited number of charities an extra opportunity to become a beneficiary of a campaign. The campaign focused on encouraging customers to book a trip to the beautiful islands of Malta.
As a beneficiary charity, Hope Against Cancer will receive a 5% donation when our supporters choose to book in for this destination. Malta is one of the destinations currently on England's green travel list.
This is a very exciting opportunity for Hope Against Cancer. They were granted beneficiary status following a rigorous application reviewed by a judging panel. The donations that Hope receives from this campaign will fund cutting-edge research in the area. Making more clinical trial places available to local people.
Charity supports cancer research
The charity strives for a future where more people survive cancer. This happens through funding innovative research that leads to improved treatments and better outcomes.
Nigel Rose, Chief Executive at Hope Against Cancer said, "What Charitable Travel are doing for Hope Against Cancer and charities alike is fantastic.It allows holiday-goers to donate to us, within what they are spending on a holiday. I, and the Hope team, feel very privileged that they chose us as a beneficiary and want to thank them for their continuous support."
Ally Ware, Marketing Manager at Charitable Travel said, "Working with fantastic charities such as Hope Against Cancer to promote travel to beautiful destinations like Malta is a unique and brilliant opportunity to demonstrate our #TravelForGood ethos. By enabling supporters of Hope Against Cancer to donate 5% of their holiday cost, which is usually the largest sum a household will spend each year, to a charity they hold dear is an incredible way of generating donations. This will change lives, while also supporting the travel industry as it re-emerges following the Covid-19 pandemic."
Malta travel
The Maltese Islands have something for every traveller including cultural landmarks that dot the islands such as the UNESCO World Heritage Ggantija Temples, wondrous crystal clear waters for snorkeling, scuba diving and kayaking. There is also vibrant nightlife, including year-round music festivals, wine bars and all-night clubbing followed by a lounge on the beach the next day.
georgia@mocha-marketing.co.uk
If this sounds like the place for you, then you can book here: https://charitable.travel/malta/more-to-explore/
To read more information on the work that Hope Against Cancer do, visit: https://www.hopeagainstcancer.org.uk/