Kibworth Harcourt Parish Council, July
Annual Walkabout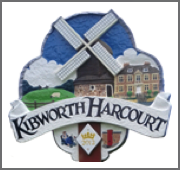 The Parish Council's Annual Walkabout on 1st July started at Jubilee Green, and then went to the Lychgate at the Cemetery. & visiting areas off Marriott Drive where there were concerns about roots damaging the pavement and a large ash tree. Councillors also visited the Larkswood and Rookery park areas.
The normal August parish meeting was held a week earlier on 29 July. So as to ensure the accounts could be signed off to send to the external auditors by the end of July.
New Members Highways Fund
The Chairman informed the Council that the LCC Cabinet had approved a new Members Highways Fund of £25,000 per member. This fund can be spent on highways projects across their divisions. Cllr Feltham is in the process of notifying the 22 parishes in the Gartree Division. This includes some examples and likely costs for discussion with them in the Autumn.
Police & Crime Plan
Cllr Matthews reported that the Police and Crime Plan must be completed within six months of taking office. This plan will then go out for consultation. Once approved, a copy will be sent to all Parish Councils.
Kibworth Grammar School Hall Trust
Cllr Pitcher reported that the next Kibworth Grammar School Hall Trust meeting would be on 4 August. Martyn Wyburn is now Chairman.
Architectural Survey
The Joint Burial Board meeting on 30 June was held inside the Lychgate at the Cemetery. Some works to the trees were agreed together with an architectural survey of the building. It was also agreed to obtain quotations for the restoration of the 126-year-old hand-drawn bier.
Financial Statements
All financial statements, reconciliations and summaries were approved. Councillors reviewed and discussed the internal auditors' report before approving the 2020/21 Annual Governance and Accountability Return (AGAR). This has been submitted to the external auditors.
---
Please also see:
Kibworth Harcourt Parish Council – June 2021 report; Kibworth Harcourt Parish Council April 2021 report
---
Parish Councillor Vacancy
The Parish Council still has a vacancy for a councillor to be co-opted.
If anybody is interested in being considered, please contact the Clerk to find out more.
Next Parish Council Meeting
The October meeting of the Parish Council will be Thursday 7 October at Kibworth Hall Grammar School.
For More Information
Please visit our website for more information about us. www.khpc.org.uk
To get involved, let us know of any community news, or up and coming events, please contact the Clerk.
Sara Barrett (clerk@khpc.org.uk)