Illston-on-the-Hill WI
Enjoying another fashion show
After an absolute eternity communicating through technology, Illston WI eventually got together in July.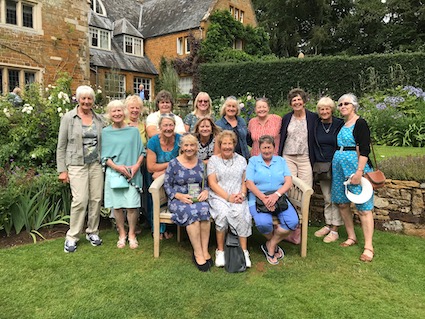 A garden party was arranged in one of our member's gardens. After so long we thought we would be thwarted by the weather, it was on and off all day and about an hour before we were due to meet up the heavens opened. However, it soon dried up and we had a most splendid evening, we all took goodies to eat, so you can imagine a good time was had by all – lots of eating and drinking and most of all lots of talking and catching up. It was a wonderful evening in a most beautiful garden.
Our cup ran over as we arranged an outing to Coton Manor for afternoon tea and a tour of the gardens in August.
We love a fashion show
In September we held a fashion show in Illston village hall. This is so bizarre as our last meeting before the first lockdown was a fashion show! We are now looking forward to the rest of the year getting back to relative normal.
Jane Shute