Fleckney Spinners Table Tennis Club
Anyone is welcome to come along and learn the basics of table tennis, all ages and abilities are welcome, especially people who have never picked up a bat. Why don't you try it? What's the worst that could happen?
The club is open to all, and membership is currently £5 per annum. We have regular practice sessions and coaching is available on request. We have high-quality equipment including new tables and a practice/coaching robot providing opportunities for beginners, rubbish players, league players and veterans. There are already indoor and outdoor tables at the Centre. Table tennis is probably one of the cheapest sports there is with prices around £4 for 90 minutes play. The club provides bats and balls.
Pre-Covid, Club members were having increasing success playing in Divisions 3, 4 and 5 of the Leicester League, as well as Divisions 1 and 2 in the Daventry League. We are looking for players to join our teams to play in the Leicester League.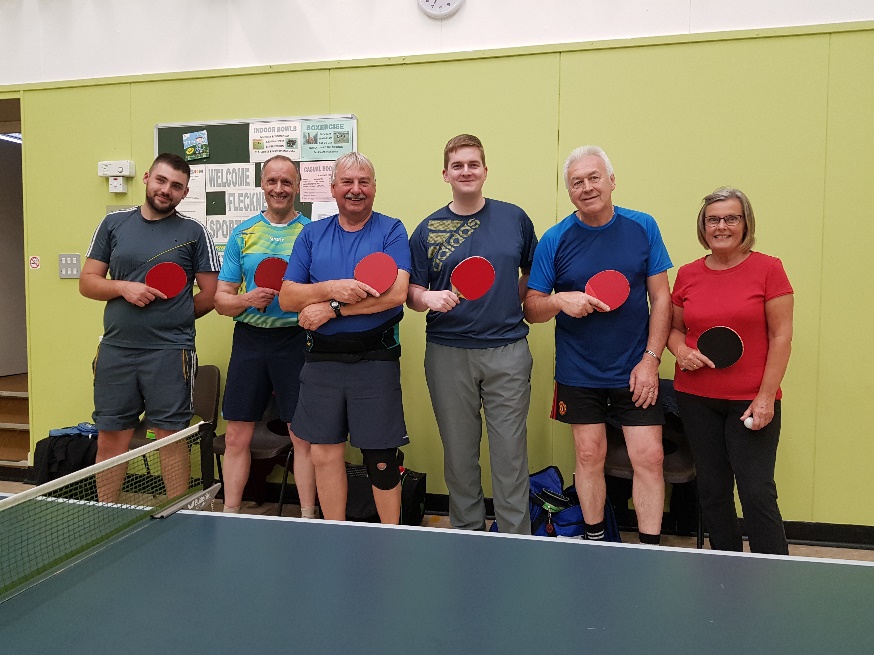 For more information please contact
Contact: (0116) 2403755 fleckneyslc@btconnect.com
Fleckney Sports and Leisure Centre, Leicester Road, Fleckney, LE8 8BG