Printer goes to seed!
Editorial note.
Willdays have printed the Kibworth &District Chronicle forever it seems. They have also regularly beaten the KC Management team at table skittles on our annual beer and skittles get together.
We hold no grudges though and were thrilled to bits to learn they had been accepted on Dragon's Den. What cheers when they were successful. We wish Tom and James all the best with their new venture.
Tom tells us:at the beginning
Firstly, I would like to thank Kibworth and District Chronicle for all the support over the years and to the readers and adverts that keep the great newspaper alive. It's an amazing feeling to be part of the Kibworth community!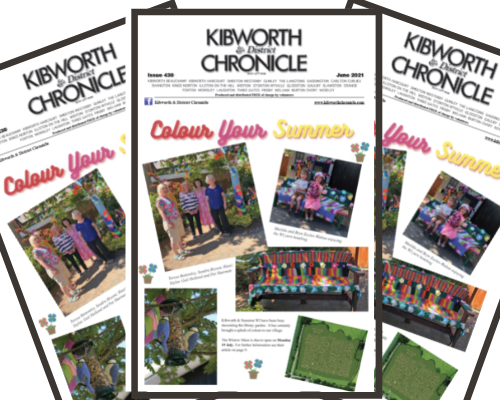 A more colourful Chronicle
You may have noticed the Kibworth and District Chronicle is looking sharper and more colourful recently. This is because of our brand new fancy printing press. We're now operating the five-colour Heidelberg lithographic print machine which is like the Ferrari of cars. We've relentlessly invested into the company and are progressing the business for the future every day.
A Difficult Year
This past year in particular, I cannot express my gratitude enough to the whole team at Willday Printers. They have been incredible throughout such a difficult time. We have been Key Workers printing for the NHS and local councils, and the team at Willday Printers rose to the challenge like no other. A special shout-out to my Dad, Peter Willday, who helped me take on the family business and guided me with my vision and direction. His skills, expertise and perspective are unmatched in the print business and helped us get where we are today.
Willsow is born
To the latest, most exciting part of the journey-Willsow! We are producing the world's first ever plantable book, where children can read a fantastic story, cut off the back page, plant it and meet the main character. There are five books out: Carrot, Lettuce, Basil, Dill and Parsley. Each book is made from post-consumer recycled paper, features non-genetically modified seeds, and uses vegetable-based, biodegradable ink. Instead of toxic glue or harmful metal staples commonly used in binding, the books are hand-stitched, using 100% natural cotton. They're even produced here at Willdays where we're powered by only renewable energy!
Dragons' Den
You may have seen me and my Willsow business partner, James Coulthurst, on BBC TV programme Dragons' Den where we managed to secure an investment from Sara Davies MBE. Being totally honest, walking out of the lift in front of five incredible Dragons awaiting our pitch was so daunting. After a gruelling hour and a half, we won over the Dragons and skipped out of the Den with the powerful Sara Davies onboard. Sara, the Queen of craft, is founder of Crafters Companion which she started from her university dorm and which now turns over £45 million a year. The future of Willsow is endless.
We have so many exciting things happening this year with all new products and many trade-show events. Keep your eye out for what's next in the works…
Tom Willday