Local Charities team up to Improve Access to Chemotherapy at the LRI
GEMS Charity and Leicester Hospitals Charity are teaming up to raise vital funds to expand the chemotherapy suite at the Leicester Royal Infirmary. LRI's adult cancer treatment services have significantly outgrown their capacity.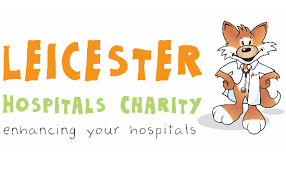 In addition, over the two decades since the suite opened, a huge number of new treatments have been developed to treat cancers of different types. These new treatments are now termed "Systemic Anti-Cancer Treatment" or SACT. All this is excellent news for cancer patients! However, it has led to a situation where the SACT Suite at LRI does not have the space to treat the number of patients coming through.

Recently, plans have been developed to extend the current first floor facility over an unused balcony space. A conservatory-style extension will provide up to six further chair spaces for patients. GEMS Charity and Leicester Hospitals Charity have embarked on a joint fundraising appeal to help fund this facility.

To start raising funds locally we are having an Afternoon Tea at The Kings Head in Smeeton. This is on Sunday 11th July and is very kindly sponsored by Crouch Recovery. The Co-op has kindly donated items and local people are helping with some cakes. If you are a keen baker and have time to make any cakes, we would be very grateful.

We are also looking for businesses to help with any sponsorship throughout this mammoth fundraising effort for GEMS Charity. We are so pleased and very grateful to Crouch Recovery for being the first business to support us in this way, thank you very much.

If you would like to get involved, we would love to hear from you. Just call Sally or Andy 07801 855808 or 0116 2793814 or email: gemscharity@gmail.com.
Sally Anderson