Kibworth & District Chronicle back catalogue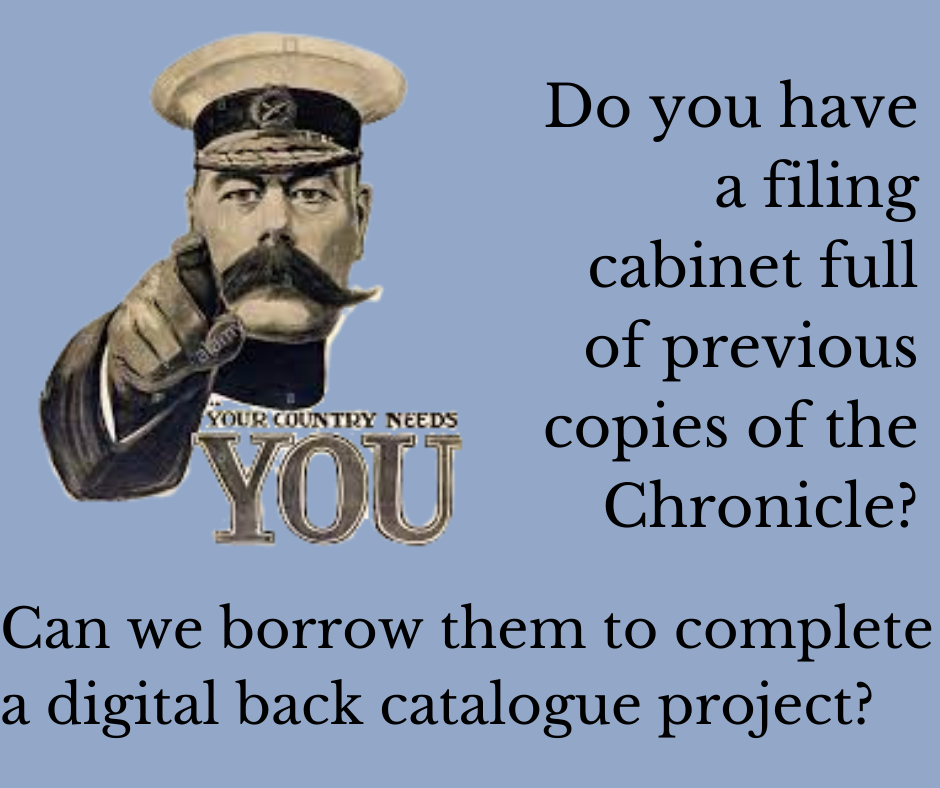 We are undertaking a mammoth task of digitalising the entire Kibworth & District Chronicle back catalogue. The Chronicle has published over 400 editions, since it was founded in April 1978.
So we are now going to try and digitalise that entire catalogue, to protect our local history AND WE NEED YOUR HELP.
Our first edition
Have you got any of our back catalogue? Can we borrow them?
The Kibworth Library has the entire paper back catalogue, but they have all been bound into some beautiful ledgers. Ideally we don't want to un-do all of that work and expense.
So we are looking for loose copies. It doesn't matter if you have filed them into lever arch folders (so they have a few hole punches in them).
If you have some copies we can borrow, them please email our Advertising Manager, Mark Grech, and he will arrange to collect and scan them.
Now, this digitalisation project is going to be a slow labour of love, so if we could borrow them – until we've been able to scan them and upload them online – and then we will return them to you.
Now just because we loading the Kibworth & District Chronicle back catalogue online – that does not remove the importance of kibworthchronicle.com.
There is some much more we can do with our posts online. We may be able to publish the full and original article – whereas for the print edition we may have had to remove some of content because of pressure on space. We can also include more photos/images that our contributors supply, and we can include links to other relevant posts on our website or 3rd party websites.
Back catalogue copies we need
For this back catalogue project, we have created a record of all the issues. See below. Issue 1, is available online, and we have already obtained some copies of previous back issues. These are indicated in red. Where there is no comment in the status – we have not yet tracked down a copy we can use for scanning.
1978-1989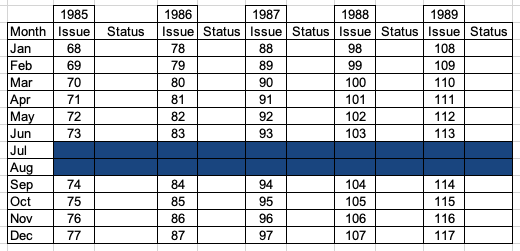 1990-1999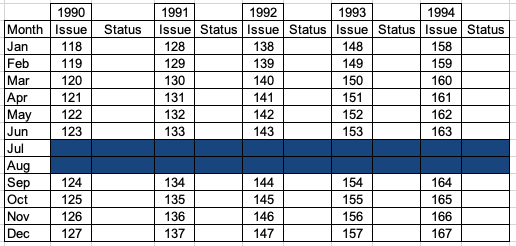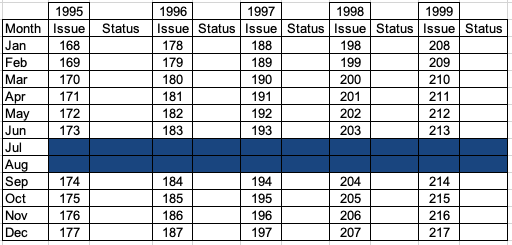 2000-2009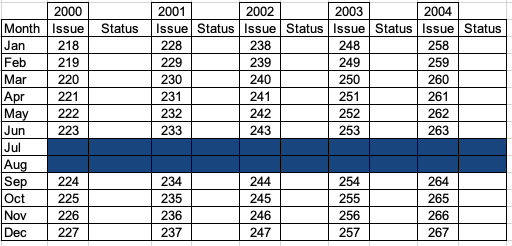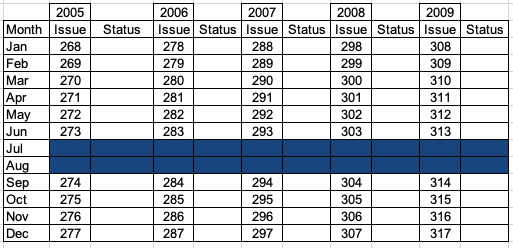 2010-2019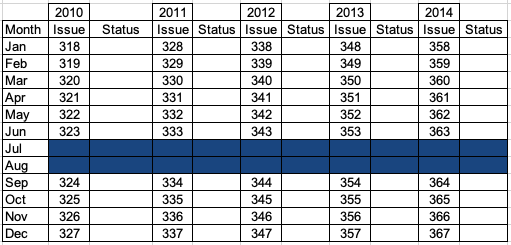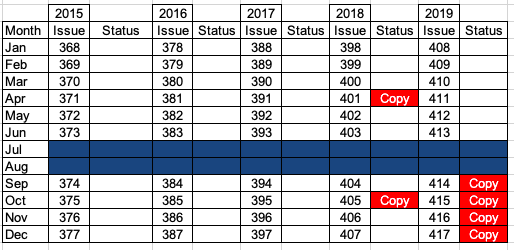 2020-2021