The history of the Villas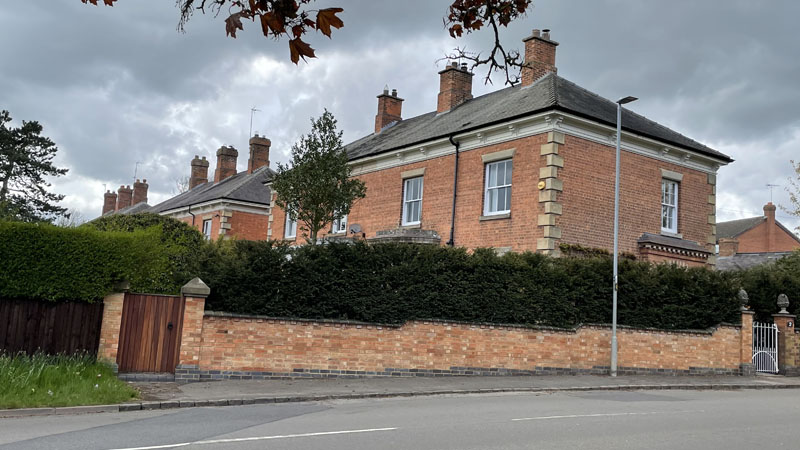 The row of houses, we know as the Villas, on Church Road was originally called Beauchamp Cottages.
The houses were built in the late nineteenth century as a set of large identical semi-detached homes. They formed a unified and symmetrical architectural group, designed and built by John Mason, one of Kibworth's most celebrated builders. The Masons, very much a family firm, became a local building dynasty.
John Mason and his immediate family moved in to one of these houses as soon as it was completed. His son, Edward Woodford Mason, also a builder, lived nearby.
Edward later took over the family business and was responsible for the design and construction of the large houses on Smeeton Road set back along the layby. This was the original route of Smeeton Lane, opposite the former Health Centre site. The land next to these houses was purchased from Edward's heirs and is now the Smeeton Road Recreation Ground. This ground is owned and managed by Kibworth Beauchamp Parish Council and the Kibworth Recreation Board. Edward also built the delightful lychgate at Kibworth Cemetery, which was completed between July and October 1894.
Samuel Barfield
Samuel Barfield was the sculptor who produced the four statues supporting Leicester's Clocktower. He presented the figures of William Wigston, Thomas White, Simon de Montfort and Gabriel Newton. Barfield also worked for the Masons. He lived at No 5 Church Road. 
When he was living in Kibworth, Barfield was employing 32 men and six apprentices; most of whom would have been from the local community. Thomas, Samuel Barfield's son, became the first Honorary Secretary of the Leicester Society of Artists. He was also the Art Master at Kibworth Grammar School. 
One of his pupils was Samuel Perkins Pick, the son of the landlady of the Greyhound Inn at Great Glen. Samuel Pick became a distinguished architect and co-founded the Leicester firm that now trades as Pick Everard.
Over more than a century Pick Everard designed many landmark buildings in Leicester. This includes, most recently, the BBC Radio Leicester studios in St Nicholas Place. In December 1880 Samuel chaired the inaugural meeting of the Leicester Society of Artists at Thomas Barfield's Leicester studios in Gallowtree Gate.
The Villas represent an important architectural legacy for Kibworth, which should be protected and preserved.
Stephen Butt