In the Spotlight: Anna Wyburn
Anna was born in Leicester and grew up in Kibworth with her twin brother and older brother. She attended the local Church, which she loved, and participated in the local Am-dram group, the Kibworth Theatre Company.
She studied Health and Social care at College, then decided to take a Gap Year, during which she volunteered in an orphanage in South Africa for three months. When she came back, Anna decided to begin a career within the Police. She opted for the apprenticeship route, and is currently in her 3rd year of studying and working. She is hoping to graduate early next year.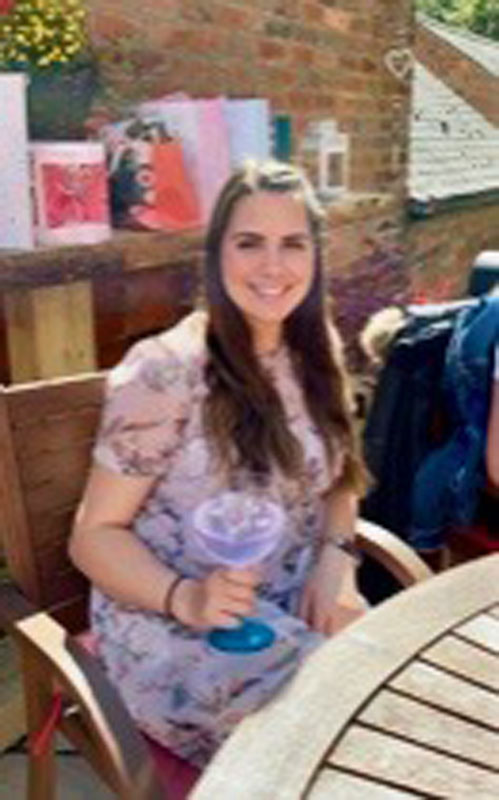 1 What is your earliest memory?
Probably going to Disneyland for mine and my brother's 5th birthday. I remember the character breakfast and everything being so magical. I can't wait to go back when Covid allows!
2. What was it like, growing up in Kibworth?
I feel very privileged to have grown up in such a lovely village. I was able to play out with friends and the schools were great. As I got older it was nice having a restaurant in the village that I could go to with friends and family.
3 What did you want to be when you grew up?
I always thought I would be a teacher when I was older, I loved drama, so teaching that as a subject seemed like it would be fun.
4 What was your favourite subject at school?
Following on from the previous question, it has to be drama. My teacher was fantastic and I loved how practical the subject was.
5 What do you really enjoy about your job?
No two days are the same, it's a mixture of caring for people, helping people during their worst days and of course the adrenaline!
6 What do you do to relax?
I love a bubbly bath with my favourite TV programme. If I'm feeling extra fancy, a spa day with friends is the dream.
7 What was your most embarrassing moment?
Anyone who knows me knows I'm extremely clumsy, so I embarrass myself daily. One I can think of was falling off my chair within my first week at work. Talk about good impressions!
8 What skill would you like to have that you don't have at present?
I'd love to be able to play the guitar. I've tried multiple times to learn, but just can't seem to pick it up.
9 What helped you through the lockdown periods?
Because I was going to work every day, it didn't feel too far away from normality. I did really miss seeing my parents though, so being able to FaceTime them got me through the hard times.
10 If you won the lottery, or some other big contest, what is the first thing you would do with the money?
I would love to own a little Nissan Figaro. I've been obsessed with having one since watching the Sarah Jane adventures on CBBC, so I would buy one of those. Other than that, I'd love to take my family on a big holiday.
11 Do you have a favourite book/play/film and why do you like it?
I love the Chronicles of Narnia. I remember my Dad reading the stories to me when I was younger and the films are fantastic. I love the meaning behind them.
12 If someone wanted to make a film of your life, who would you like to play you?
I really like Anna Kendrick. It definitely has to be someone that doesn't take themselves too seriously, and she seems like she's up for a laugh.
Interview by Carol Townend