Bridge 67 butchers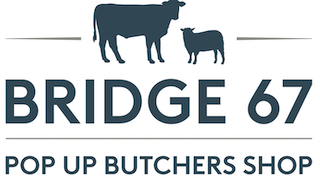 Bridge 67 Butchers opened its doors on the 5th November 2020 just as we went into lockdown for the second time. Situated on the High Street in Kibworth, the butchers' shop offers a fantastic range of quality products with the main emphasis on local, British products.
Owners, John and Jill Vickers, supply the shop with grass-fed, 21 day matured beef and lamb from their farm in Smeeton Westerby. The pork comes from their sister farm, Beaufield Farm, in Kibworth. Fresh free range eggs are also supplied by mother-in-law, Liz Vickers, from Newstead Farm, Smeeton Westerby.
Homemade produce
There are homemade sausages, burgers, pork pies, home cured bacon, and pies. Along with Soanes chickens, the Fruit Pig black pudding and Hambleton bread make for quite an array of products. That's not to forget the wonderful selection of speciality British cheeses, charcuteries, hams, chutneys and preserves.
Behind the counter we have Jill the owner and Colin, who we are sure you are familiar with from the butcher's shop in Fleckney. And yes, we are making his sausages! Andy Kemp also recently joined us and you may remember him as the butcher from Kibworth some 18 years ago. Then there is Caitlin, another butcher, and Sarah our cheese expert.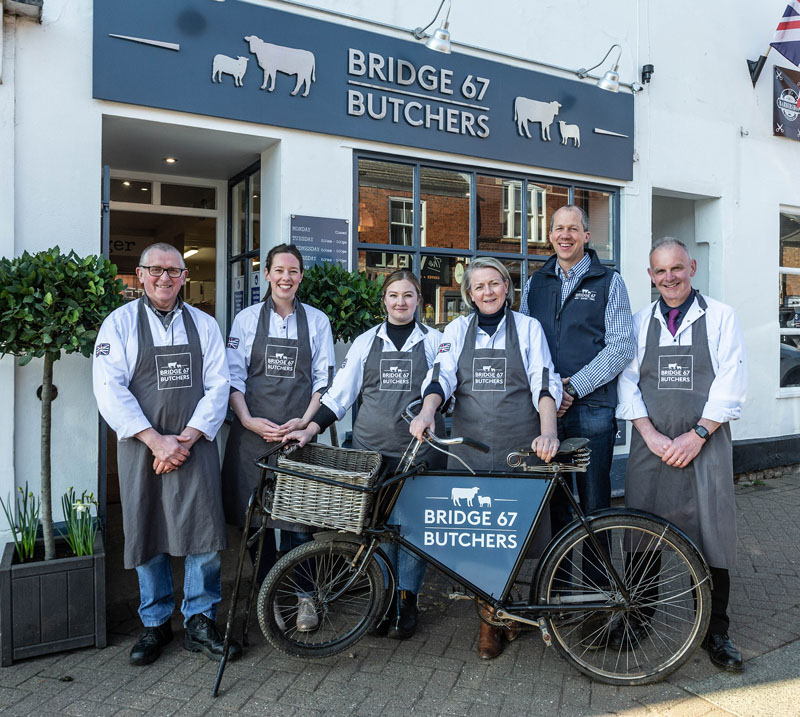 Why not pop in to have a look? A member of the team will be happy to look after you, offer advice and make sure that you find what you are looking for. It's almost literally from our farm to your table.
Jill Vickers
Tel: (0116) 279 6155
Email: jill@bridge67.co.uk
Web: http://www.bridge67.co.uk
A unique meeting venue for corporate team building events and corporate hospitality. Bridge 67 is located 1 mile down Debdale Lane in the village of Smeeton Westerby.
For Sat Nav users, please use: LE8 0QJ to get to Smeeton Westerby. Then access Debdale Lane via LE8 0QD.