Kibworth Velo Club – April 2021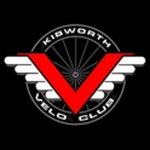 As lockdown restrictions ease, we'll be organising our famous club rides from 29th March. As a social cycling club we'll be adhering to the 'rule of six' (British Cycling-affiliated clubs can do groups of 15) and Government guidelines – watch on our Facebook page for dates and times of rides. We're looking forward to getting back together again!
Fraser Law has been busy raising money for the Breast Cancer Now charity, riding a kilometre for every £ raised. Initially setting a target of £300, he's now up to £1,000 and covered over 1000km – great work! We're all signed up to the Loros Bike Ride on 26th June – a hundred mile ride to Skegness so fundraising will be commencing shortly for this great charity and it's a fantastic event.
The KVC shop is open to purchase our kit and other items at www.kvcshop.co.uk – some great gift ideas for any cycling enthusiasts!
As the lighter evenings start, we know that people will be looking to get their bikes out and start riding again – we welcome new faces and all abilities! Before you start riding we have the following tips for you:-
Make sure your bike is in full working order – brakes, chain, gears should be checked working and inflate tyres properly
Spares – carry inner tubes, pump and tyre levers to fix that puncture roadside
Lights – even on sunny days, it's worth having lights on to 'be safe, be seen'
Clothing – layer up for the temperature – never nice being cold on the bike!
Highway Code – riding side by side is fine but single out if the road narrows
One final tip – always 'wave' and say 'hello' to fellow cyclists. It's a great to be part of such a community!
Chris Pople
KVC Chairman