Introducing a new partnership Kibworth Properties
Both experts in their own fields, Jayne within Estate Agency, Chris with in Mortgages. It was an obvious decision to join both of their experiences to form Kibworth Properties. 
Jayne and Chris have opened the doors of a stylish branch within the heart of Kibworth. Located on the high street they offer a traditional, bespoke, estate agents and property sourcing service. Along with great mortgage and protection advice. 
Their desire is to work personally from the beginning to the end of what can be an emotional and stressful journey. Jayne has brought many vendors and buyers together, over her career within Estate Agency which began in 1985. I know, I don't look old enough! 
Through business, our paths have crossed many times over the years and finally more formally to discuss the partnership. It became obvious that we both had the same vision and equally as passionate about providing a professional and hands on service for our customers.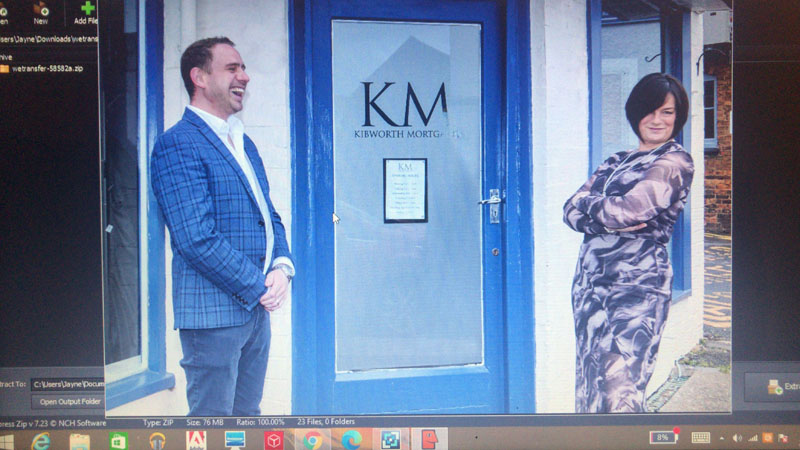 Kibworth Properties provide a personal holistic service
I have always loved selling houses and helping people find their dream home. This however, being in the corporate world, it has always felt like a 'numbers game'. To be able to offer fee transparency, I will find very refreshing. 
Chris was born within the village and Jayne began spending time here from age 7, as her father moved here. From the age of 10 Jayne spent many hours at the golf club and finally moved here 26 years ago. Having brought up four children, Grace, Olivia, Frances and William who all attended the local schools, Jayne's local knowledge of the village and surrounding areas will clearly be an asset selling your home. 
I have always embraced Kibworth and has spoken amongst friends of how much I love living here. To now be here within the environment, doing what I do best, is a dream come true. As partners we have already gotten off to a proactive start. We are very much looking forward to hosting an open evening so local residents can come along to see what we have to offer, and how we are able to guide you in the whole process. 
07703784816
0116 279 6757