Santa's Visit.
Just before Christmas Kibworth Scouts helped Santa plan his route for Christmas Eve around Kibworth and Smeeton.
Santa Plans his route.
Many children came out to make sure Santa knew where they lived, some even taking the opportunity to dress festively to attract his attention.
Whilst things were obviously different this year due to the Covid restrictions it was important to continue the sleigh trip around Kibworth. It was not possible though to collect this year or have some of our great scouts shaking buckets.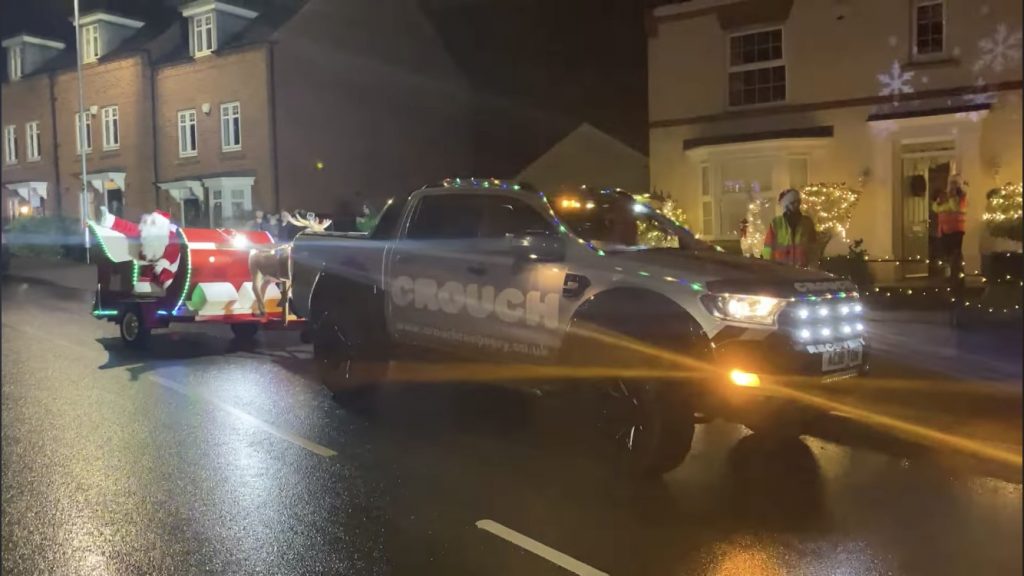 The reindeer take a rest.
Residents in Polwell Road were delighted when Santa was able to make a brief stop to check on a number of his reindeer who have been resting in a front garden for the last couple of weeks ready for the big push on Christmas Eve.
The Scouts are grateful to Crouch Recovery who provided a suitably festively adorned vehicle to tow Santa around. And also to Little Stacks Day Nursery for all their help too.
Thanks for the support.
Thank you to all those who came out to support Santa on his fact-finding run. We all hope the children were able to receive the presents they had wished for. In scouting we hope, in the not too distant future, to get back to face to face meetings and remember if you have a child or young person who may be interested in scouting there are great opportunities in Beavers, Cubs and Scouts. You can even get involved yourself. If you need any more information contact the Group Scout Leader Sam Arnold on join@1stkibworth.org.uk
Sam will be delighted to talk through the opportunities to be involved with in scouting here in Kibworth.