Kibworth Tennis Club
Christmas Fun at the Club!
To get into the Christmas spirit, we ran a fun Christmas hat/outfit competition for the children who attend the weekly coaching sessions. We had a great response, with a lot of the children taking part. The photos show two of the best Christmas outfits.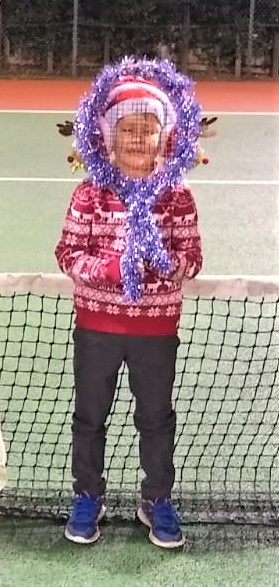 Tennis in 2021 So Far
We started back with the tennis coaching groups on Monday 4th January, and stopped on Monday 4th January! Unfortunately no tennis is allowed during this current lockdown. Let's hope it isn't too long before we are allowed on court again.
Paul Bradfield