Helping to see at sea.
An unexpected request during lockdown.
During 2020 most of our patients didn't travel very far. Some took up new hobbies during lockdown. Others started new fitness regimes.So when we were approached by one of our patients with an unexpected request during a most unusual year, we did our best to help. We were helping a rowing team to "see at sea!"
The Talisker Whisky Atlantic Challenge.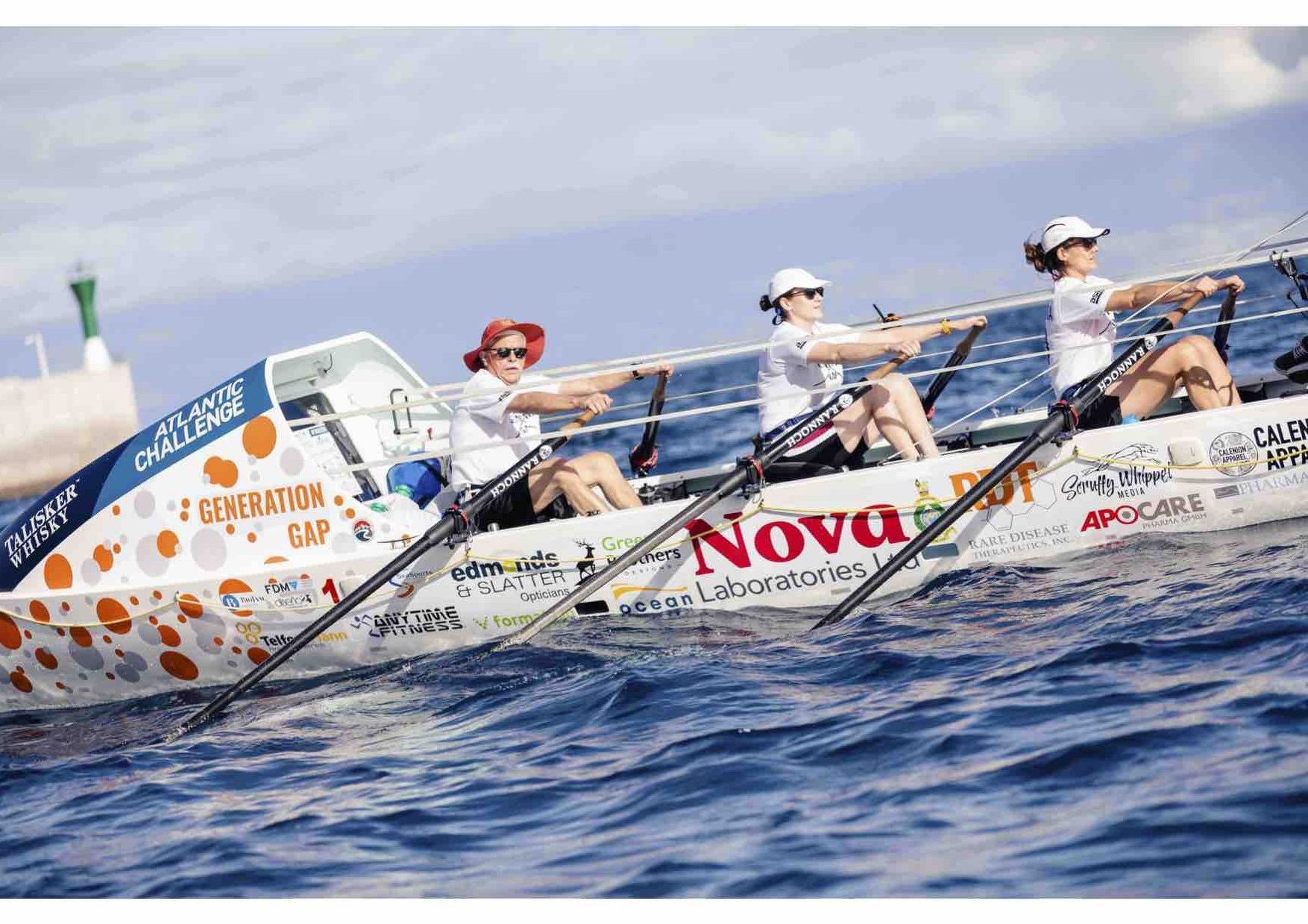 Our patient, Roger Staniforth, was going to attempt to row the Atlantic Ocean as part of a team of four. He taking part in the 2020 Talisker Whisky Challenge Before even considering any Covid 19 restrictions, this involved rowing (not sailing) over 3000 miles from the Canary Islands to Antigua!
Polarized prescription sunglasses.
Edmonds & Slatter were tasked with a request that was simple by comparison.We were to provide the team with 8 pairs of polarized prescription sunglasses. This was including spares should any fall overboard. Our task was completed during the summer for each team member.We had to work around and through the changing Covid-19 safety regulations and restrictions.
The team: Generation Gap.
After the summer restrictions began changing again in the UK. But against all the odds team Generation Gap made it to the starting line.They began the challenge on the 12th of December.
Amazing happenings.
Amazing things happened during their 45 day and 21 hour row. They spent Christmas and New Year at sea, were visited by a hammer head shark on Boxing Day, a blue Marlin fish attack and lots of dolphins. Plus there was an engagement proposal.
Challenge Completed!
Generation Gap completed their challenge on the 27th of January. The team are now record breakers as the four person crew included the first father and daughter to compete in the Talisker Whisky Atlantic Challenge, the first Spanish woman to row any ocean and the first engagement during the Atlantic row.
Edmonds and Slatter : proud to assist.
Edmonds and Slatter are very proud to have been able to assist team Generation Gap with their sunglasses .They turned out to be an essential item. Roger let us know that "next to the oars, the bit of kit that got used the most was the sun specs!"
Raising money for charity.
Generation Gap have been raising a tremendous amount of money for charities during their challenge. If you would like to donate to their efforts please use the following link: https://uk.virginmoneygiving.com/Team/GenerationGap