Community spirit around Centurion Place
Residents on the new Centurion Place development have held two events recently. The idea was to help us to get to know our new neighbours a little better.
A Macmillan fundraising cake sale was held in two gardens on a bitterly cold Saturday afternoon at the end of September, raising £250.
Thank you to neighbours who baked delicious contributions and to Allison for organising and making the original suggestion.
Thank you to everyone for their generous donations.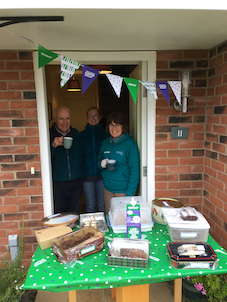 Our Neighbourhood Whatsapp group was ideal for communicating and inviting in these times when we are all trying to keep our distance.
Having two venues meant that as soon there were six people in a garden you could simply wander across the road to sample more goodies.
It would certainly be an event to repeat next year regardless of whether we are still socially distancing by then.
Inspired by the front cover of last month's Chronicle, neighbours of all ages entered into the spirit of the pumpkin trail for Halloween.
We agreed to put treats out for the children from 5pm and even those without youngsters in the house joined in decorating their fronts.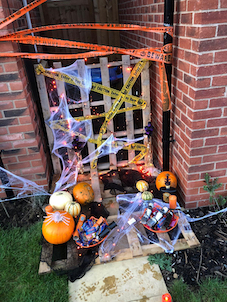 The terrific display in the photo was created by Lauren and I believe there was a particularly scary old man doll lurking outside another house.
The children all had a good time in an organised and non-threatening way, so thank you to all who took part. Maybe next year we should have a competition…
Karen Goss