Churches Together Christmas Card
The churches together Christmas card for 2020 is a beautiful reflection of Hope, kindly created by local artist Elizabeth Scott.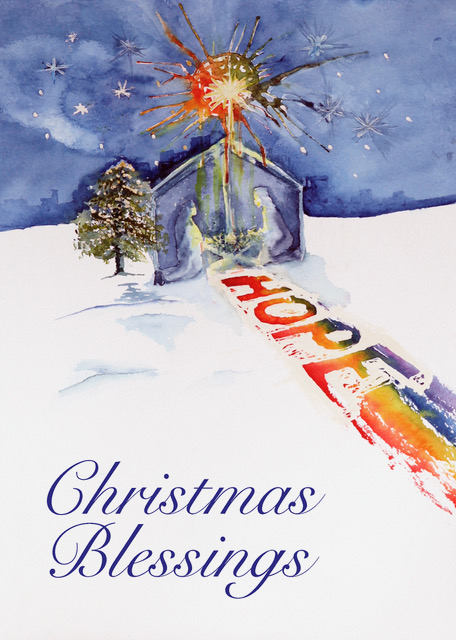 The Churches Together Christmas Card lists our Christmas services, subject of course to Government guidelines. The intention is that every household in Kibworth, Smeeton Westerby and Saddington will receive a card through their door.
With Covid-19 there are fewer volunteers available. It would be wonderful if new people could join the distribution team to help deliver to every road in Kibworth.
We especially want to ensure that all the newest roads are included and residents feel welcomed to our fantastic community.
If you can spare a little time to help in early December, please email us at wilfs.kibworth@gmail.com. please contact us at St Wilfrid's Church to discuss which roads you would be willing to deliver to.