Drama – rama in our village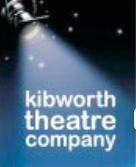 It may not be known to many but The Kibworth Theatre Group were busy working behind the scenes to bring us their version of 'The Vicar of Dibley' earlier this year.
Disappointingly rehearsals had to come to an abrupt stop in March, when social distancing made it impossible for us to get together and rehearse.
However, the group have been actively communicating to one another to keep spirits up and our thoughts are turning to next year and our performance.
I'm proud to say I am part of this group.
Last year after a 30 year break from any type of acting I joined the group to take part in a production of 'Kindly Leave the Stage' by John Chapman. I studied Drama and Music at college and the group kindly and warmly welcomed me in to the fold with open arms and anticipation.
The experience of working with the group (under Rosanne Lane's excellent Directorship) was quite simply the highlight of my year.
We started rehearsals around 4 months ahead of production and each week we grew better and better as a group. We bounced off one another and got to grips with a tricky play with some of the hardest lines to learn, due to the fact there were repeated sequences within the play.
Creating art as good as this was such a privilege and joy. The individuals in this group are incredibly talented but also supportive and helpful to each other.
I am proud to have been a part of this production and I am looking forward to the next; 'The Vicar of Dibley'.
Take it from me that it is so well cast – it's going to be great fun to watch. Early rehearsals have started very well.
We are such a friendly group and would welcome new members both young and old.
If you want to be on stage or help get to grips with behind the scenes of a production – give it a go!
When we meet up we meet in the village. Get in touch with our Chairman Martyn Wyburn at m_wyburn@yahoo.com and on 07914 264965.
Maybe it could be you next year working with us creating 'art' in our village? You would be made very welcome.
Julie Lindsay Allen