Margaret Hallet and Norman Hallett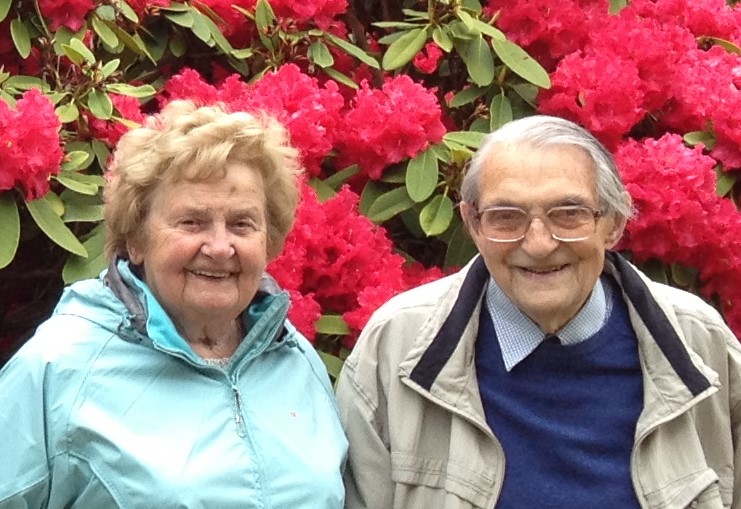 Earlier in the year, I wrote an article for the Kibworth & District Chronicle to mark Mum and Dad's platinum wedding anniversary (March edition Issue 420).  A few months later – with great sadness, but gratitude for two long, happy and well-lived lives – I find myself writing their obituaries. 
Mum died suddenly and unexpectedly at the start of July, aged 92, and Dad died peacefully at the end of the month, aged 99.
Norman Hallett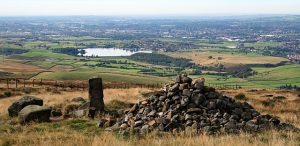 Dad was born in Littleborough, Lancashire on 18 February 1921 to Frank and Annie Hallett and had sister, Greta, nine years his senior.
After leaving school at 16, he entered the family shoe business; like many of his generation, he would later regret he didn't have a better education and life-long learning was a passion for Dad before the term was invented.
Dad had many hobbies, but his greatest love was music, and as a boy he had piano lessons and taught himself to play guitar and drums.
Music
When he was 17, feeling flush from his first wages, he bought a trumpet and took lessons from a professional who played at the Carton Ballroom in nearby Rochdale.
Dad was a natural musician who could play by ear and extemporise jazz solos, and within a year of starting his lessons, he found himself playing three nights a week at the Carlton alongside his trumpet teacher.
After serving as a fitter in the RAF during the Second World War, mainly in the Middle East, Dad returned to Littleborough, the Carlton and the family shoe business.
Sometime after his return, a young woman marching in a Whit Walk caught Dad's eye. As it happened, this same young woman had taken note of Dad when she had heard him playing trumpet at church.
A few months later, at a Scout Dance at the Carlton Ballroom, the two of them met properly and the rest, including me, is history.
On 21 February 1950, Mum and Dad were married at Mum's local Methodist Church.
Margaret Hallett
Mum had been born in Rochdale on 3 February 1928, the second child of a local journalist, Harry Tweedale and his wife Edith, a former seamstress.
Her brother Alan was born two years earlier and in five years' time, they would be joined by a younger sister, Jean.
The family's home was a stone's throw from Rochdale AFC's Spotland Stadium and throughout her life Mum followed the mixed fortunes of the club.
Later on, she took Leicester City under her wing – although her main passions were cricket, tennis and golf.
Mum was always interested in people and from this trait many friendships followed. She also loved stories, in novels and on TV. Among other things, she liked crime stories and I remember as a boy watching Perry Mason and Grandad telling me, "Your Mum always knows who did it". And she did! I've no idea how, but she was still doing 60 years later with Father Brown.
Moved to Kibworth
In the early 1950s, Dad left the family business and became a sales rep for a national shoe firm. In January 1955, I was born and 10 years' later, Dad's job brought us to Kibworth, where Mum and Dad spent the rest of their lives.
They were soon involved in the Scouts, Kibworth Methodist Church and Kibworth Golf Club, where met many lifelong friends.
Dad became Scout Leader and then Group Scout Leader, playing a leading role in raising funds for the new Kibworth Scout and Guide HQ, the former cinema on Fleckney Road.
Later, when he was in his 70s, he took over the role of secretary of Kibworth Society and, for many years, he summarised their monthly talks for the Kibworth & District Chronicle.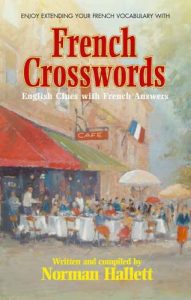 In August 2007, at Dad's instigation and with not a little perseverance, Kibworth Society hosted the BBC's Any Questions at the Grammar School Hall.
Somehow, Dad found time to become fluent in French and read dozens of novels in the original language.
He self-published two books of English-French crosswords, learnt some Italian and, in his early 90s, organised a U3A Latin study group.
Golf
Meanwhile Mum had been Lady Captain at the Golf Club, helped with flowers and meals at Kibworth Methodist Church and become a proficient artist.
Mum and Dad had a long and happy marriage. Where they were different, they complemented each other: Dad being studious, quieter and analytical; Mum bubbly and outgoing, but with good intuition.
They drew strength from the values and traits they shared: kindness; an ability to laugh, even in difficult situations; an ability to make and maintain friendships; a willingness to see other people's point of view; an interest in learning and developing new skills; and a desire to keep physically active, even in later life. I couldn't have asked for better role models.
Margaret Hallett (née Tweedale): 3 February 1928 – 2 July 2020
Norman Hallett: 18 February 1921 – 26 July 2020
Nick Hallett