Kibworth theatre company – September Update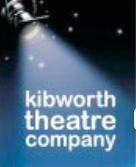 Like so many of us, we remain in a state of flux. We are still committed to bringing The Vicar of Dibley to you at some point in the next year, hopefully around Easter. Of course, this depends very much on government guidance and it is difficult to rehearse, let alone perform, keeping two metres distant.
We are very grateful to the Kibworth & District Chronicle for a grant of £250 to go towards start up costs for when we resume rehearsals.
We are keen to hear from anyone who would like to learn more about the society and I can be contacted on 07914 264965 for more information.
Martyn Wyburn