Bridge 67 Butchers Pop Up Shop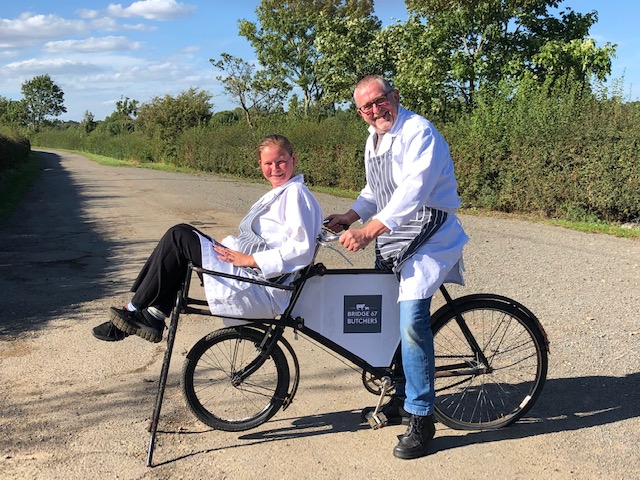 For 42 years Colin has been working as an apprentice at the Fleckney Butchers. We are pleased to announce that he has passed his apprenticeship under David Williams and has now joined the Bridge 67 team as head butcher!
For all of the customers who thought they had lost Colin and the famous sausages, well his cleaver is back in action down on the farm.
Working in conjunction with Lindsey previously from Waterloo Farm, the duo are temporarily working at the pop up butchers down the Debdale Lane in Smeeton Westerby, whilst the new shop on Kibworth High Street in renovated.
The pop up butchers shop is open each Thursday and Friday 9am-4pm and Saturday 9am-2pm.
Call in to say hello to Colin and Lindsey, pick up some beautiful grass fed beef or lamb, traditionally home reared pork from Beaufield Farm, or of course some of the famous sausages!
To order a delivery in the local area call Jill on 07711 999620.
The High Street shop will soon be open so watch this space!
Jill Vickers