Looking Back on Lockdown Eyecare
Local independent opticians Edmonds and Slatter opened its doors for routine eye care on Monday 22nd June as restrictions started to ease, including for the first time at their new Kibworth practice. However, in the last few months their team offered an emergency eye care and eyewear service to assist key workers, vulnerable residents and anyone else that needed urgent support.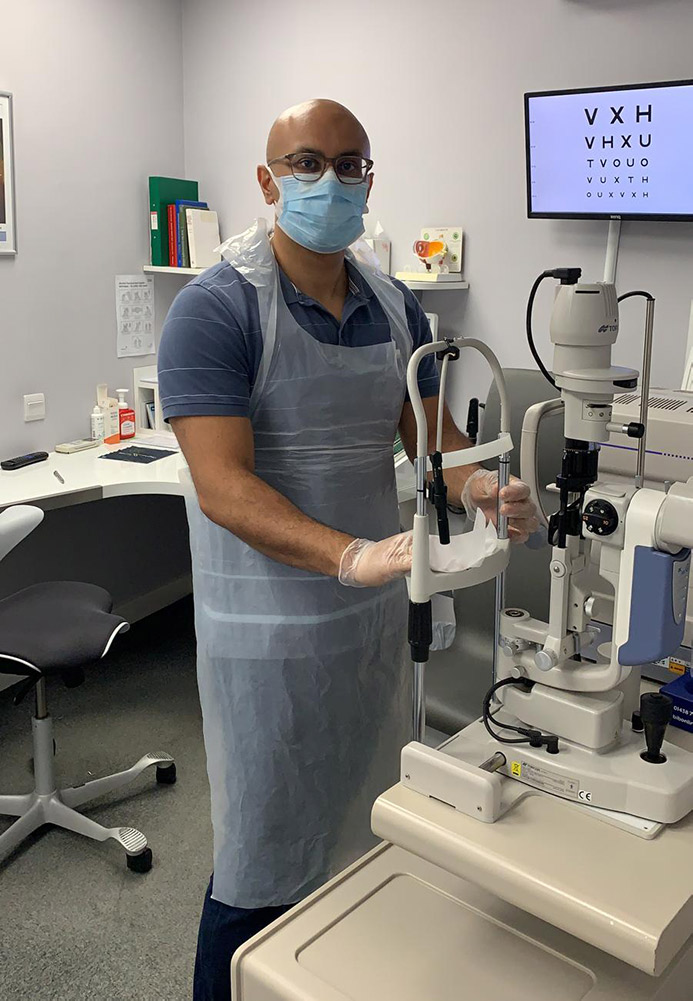 From late March, Edmonds and Slatter ran an emergency eye care telephone line, based at their Blaby practice, which patients could call to receive specialist advice and find out if they needed to access any eye care urgently. The practice received a good number of telephone calls from concerned patients and were able to advise a large number of these calls remotely. The small number that needed further care were referred as quickly as possible to the appropriate provider.
In addition to the telephone triage service, Edmonds and Slatter also offered a home delivery service for any outstanding pairs of frames, delivering, when needed, pairs of glasses to patients over the last few months. They also hand delivered supplies of contact lenses to ensure all patients had the eyewear they needed during lockdown. Anyone reporting a broken frame was also supported with a remote repair and delivery service provided by the practices.
"The need for eye care doesn't stop. In fact, it's incredibly important that good eye health is maintained and that any changes are picked up as early as possible, to ensure the best possible outcomes," said Saagar Hirani, optometrist and director at Edmonds and Slatter. "We knew we had to continue to provide that urgent care during lockdown and ensure our patients had access to vital eyewear too. We are delighted to be welcoming patients back for routine eye care, albeit with a few changes to our usual service to ensure everyone's safety."
Edmonds and Slatter are proud to support their local communities and continue to provide care for their patients. For patients that cannot currently attend the practice, telephone and online support is still available. Please call any of their practices in Blaby, Glenfield, Kibworth and Lutterworth for assistance or get in touch through their website, Facebook or Twitter accounts.
Edmunds and Slatter, Opticians.
Tel: 0116 2777733.