Kibworth & Fleckney Rotary Club Assist the "Well Charity" with a New Freezer to Increase Storage for Frozen Foodstuff for their Covid-19 Food Bank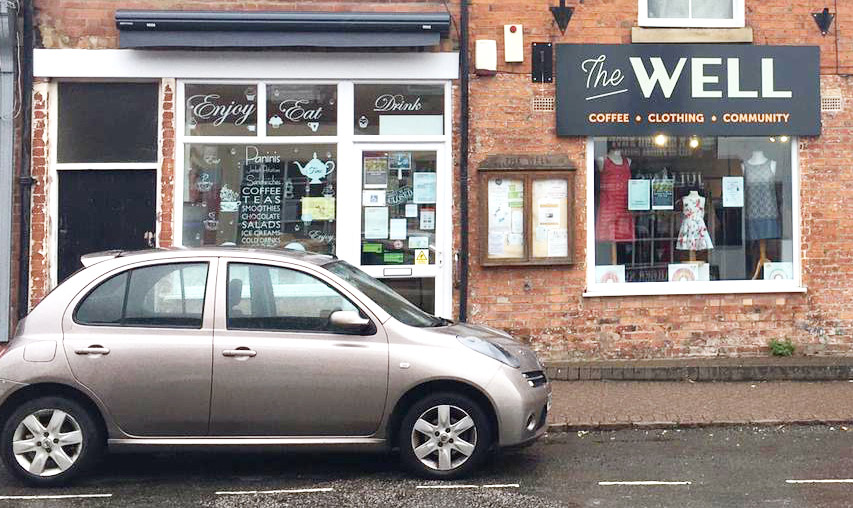 The Rotary club heard of the Well's predicament with the launch of their foodbank during the Covid-19 lockdown, in not having enough storage for frozen foodstuffs donated to the charity.
Using the club's charitable funds and a Rotary District 1070 Foundation grant they were able to purchase a freezer that would reside in the basement of the Well for the food bank use and ongoing needs when that finishes.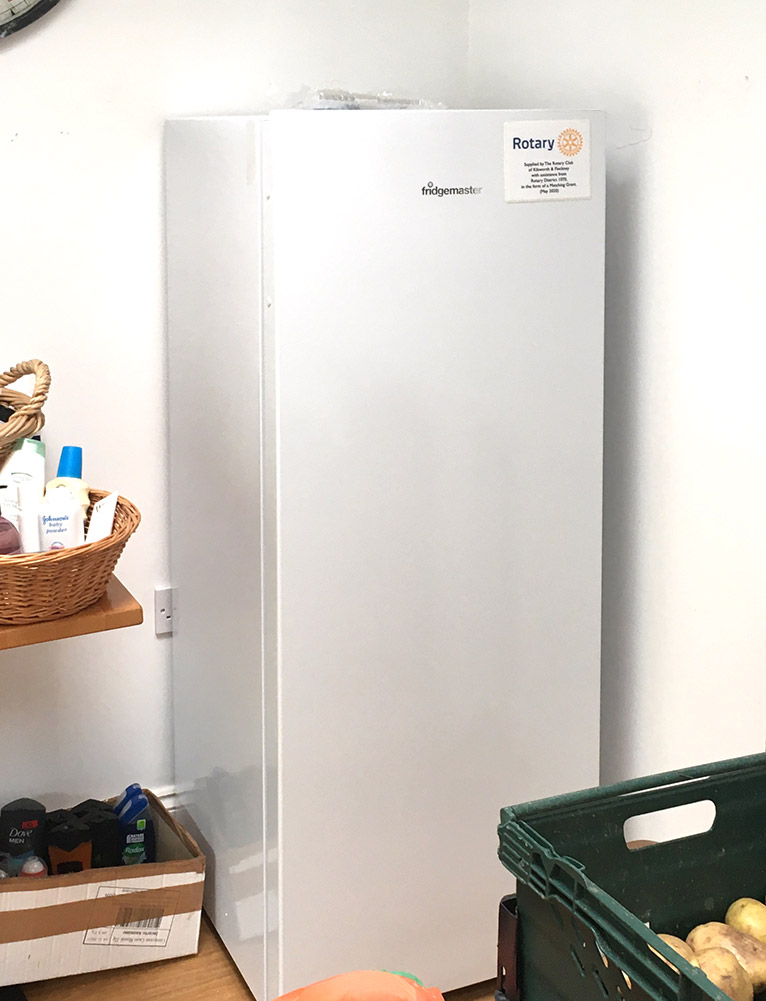 The club was also able to purchase £192 worth of additional food for the foodbank as the cost of the freezer was less than originally predicted. Members of the Rotary Club also made individual donations to the foodbank at the Well, in the order of £700," reported Rotarian Paul Kirby.
Emma thanked the rotary club saying "The Freezer is an amazing asset to The Well. We have been using it to store the meals cooked by Sam Shields at The Railway, which are then distributed to those most in need in our community. Households represent all walks of life: young families, those struggling with illness and the elderly whose families have not been able to visit them whilst they are shielding.
As things change again, we are gradually reducing the number of meals -especially as Sam needs to focus on opening her own business again- but will still be cooking a quantity 'in-house' for those most vulnerable members of the community. In regard to the freezer, we have hopes for it always having some meals stored in it for distributing to members of the community in times of anxiety or crisis. We would love this to be a shared venture with the wider community and anyone interested in helping with the Food Bank or meals longer term is welcome to contact me on (0116) 2790148 or manager@thewellkibworth.org for a conversation.
Emma Dowman
Manager of the Well