COVID-19 Precautions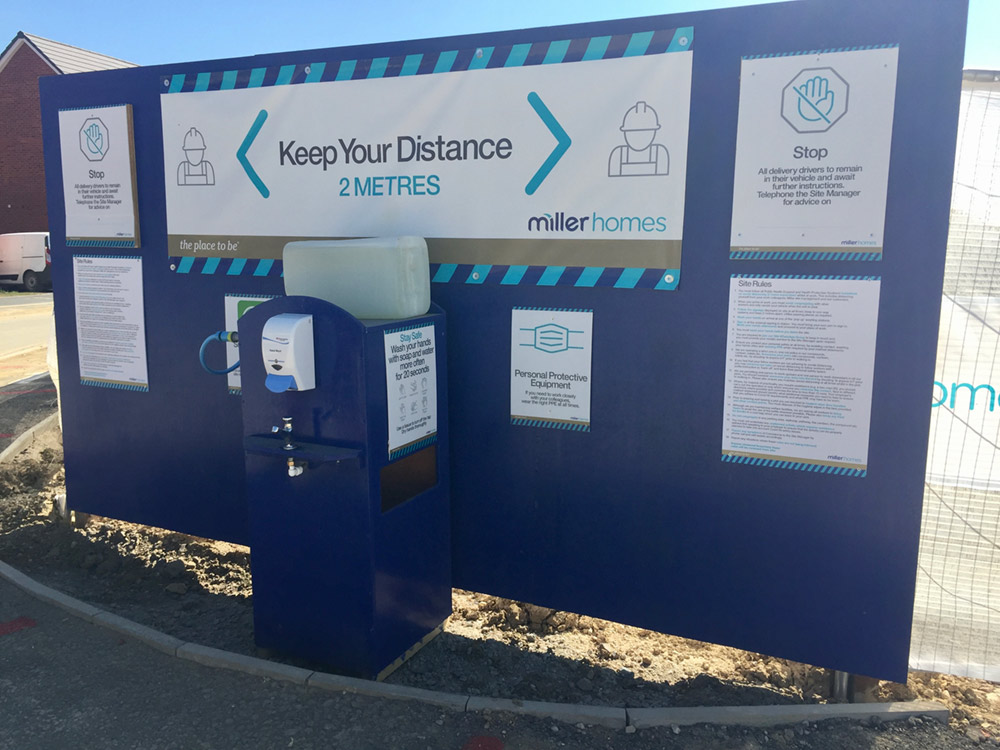 A hand sanitising station positioned at the entrance to the Miller Homes development.
It is pleasing to note that the two large current building sites in Kibworth Beauchamp – those contracted by Miller Homes (off Churchill Avenue) and David Wilson Homes (off Fleckney Road) – have now started to show signs of life in this 'new normal' situation.
It is so pleasing to see the preparations they have made to ensure their workforce is staying safe with markings on the floor at two metres intervals plus direction arrows; there is also hand-washing facilities for all those on site.  Well done and stay safe.
Stephen Poyzer