Wedding Bells at St. Wilfrids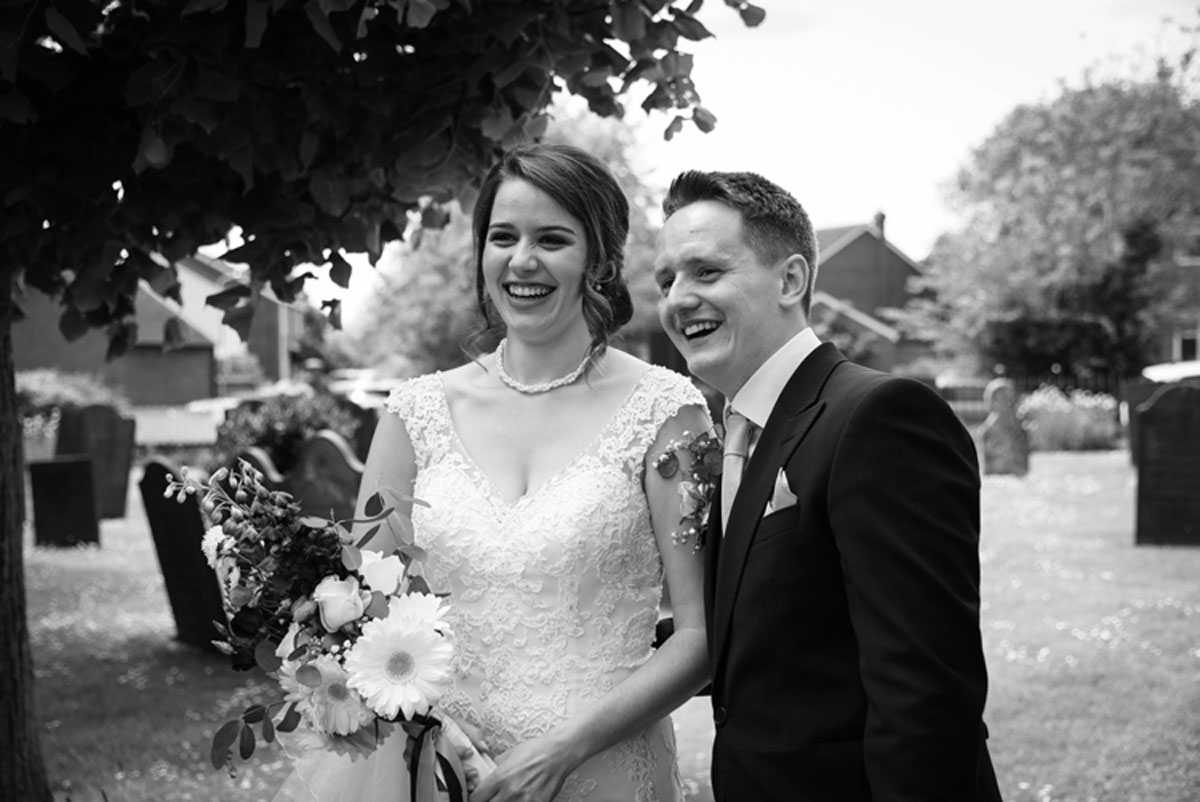 The sun shone and the bells rang out on Saturday 25 May, for Emma Formoy and Joe Walsh, who were married in a service conducted by Rev. Ludger Fremmer. Ludger spoke of the challenges Emma and Joe would face together and the love and support they would give each other. Guests included family and friends from all around the UK, the US, Australia and France.
Joe is originally from Bolton. Emma and Joe met at St Andrews University in 2011.
Emma's family moved to Kibworth in 2001. Her chief bridesmaid was Ellen Homard-Roy, her best friend since their time together at Kibworth Primary School.
Emma wore a beautiful dress from Wedding Belles and local photographer, Andy Cooper, recorded the event. Adam and the Souljers provided lively evening entertainment after the wedding breakfast at Kelmarsh Hall. Thanks go to Julie, Helen and Lesley from Julian's, for wedding hair.
Emma and Joe are living in Edinburgh where they have two months to go as FY2 doctors. After that they are moving out for a spell to work in Whangarei, New Zealand.