John Theodore Kenney's Green Plaque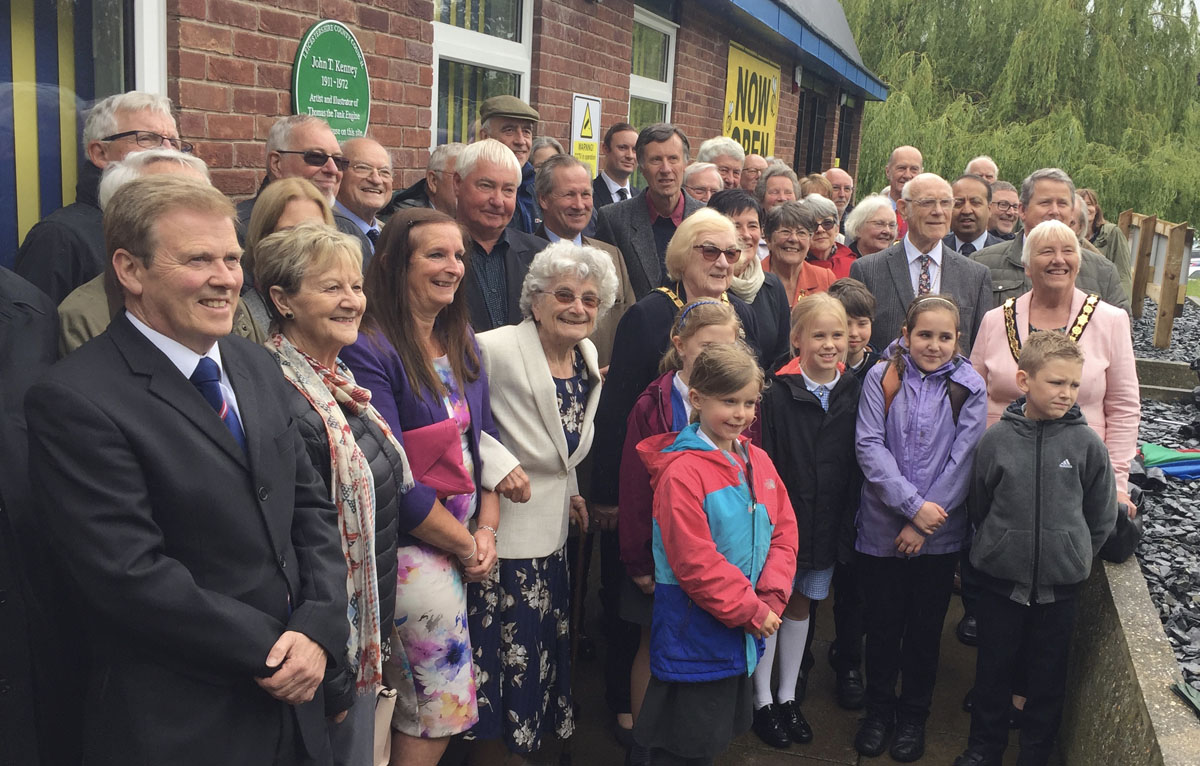 On Thursday 13 June the John Theodore Kenney green plaque unveiling on the former Health Centre building on Smeeton Road brought out the crowds despite the heavy rain.
For the ceremony Leicestershire County Council dignitaries, HDC councillors, Harcourt and Beauchamp Parish Council councillors, Kibworth Library Trustees joined the artist's family members and Kenney's former work colleagues along with nominee, Stephen Butt, for the unveiling.
Afterwards in Kibworth Grammar School Hall refreshments were served and a chance for all to peruse a fascinating exhibition of John Kenney's work including some large privately owned painting and many rare sketches and, of course, many references to Thomas!