The Mud Cottage, Kibworth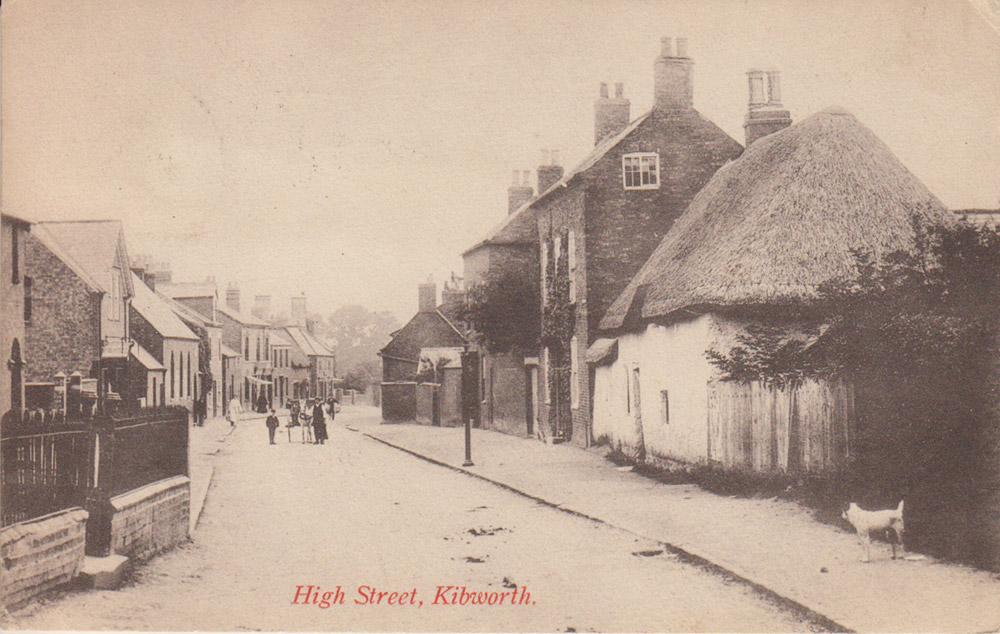 Thank you to Jennifer Rogers of Husbands Bosworth who has kindly let me have this old postcard showing the High Street and the old mud-walled cottage on the right. The mud cottage with thatched roof was demolished around 1949/50. Such a sad loss of this charming piece of Kibworth's history. The last occupant was Charlie Everitt and his son, Ted. All that remains to this day is the front wall of the old cottage.
Jennifer is the great-granddaughter of George Lynn who, back in the early 1900s, owned the grocery shop on 'The Bank'.
Looking for photos from the past
We would love to print your old photographs of Kibworth or surrounding villages. Do you have any photos of your schooldays or local events? 
Please do contact the Chronicle if you can help.       
James Bull – photos@kibworthchronicle.com.
High Density digital images can be sent to the above address, or photographic prints can be left in the Chronicle box in Kibworth Post office. Please include a SAE if you would like the print returned.