Our English Men's Champion Club Winners 2023 travelled over to Troia Golf Club in Portugal at the end of October to compete for the European Men's Club Trophy. The all-expenses paid trip was funded by England Golf and was a wonderful experience for our players.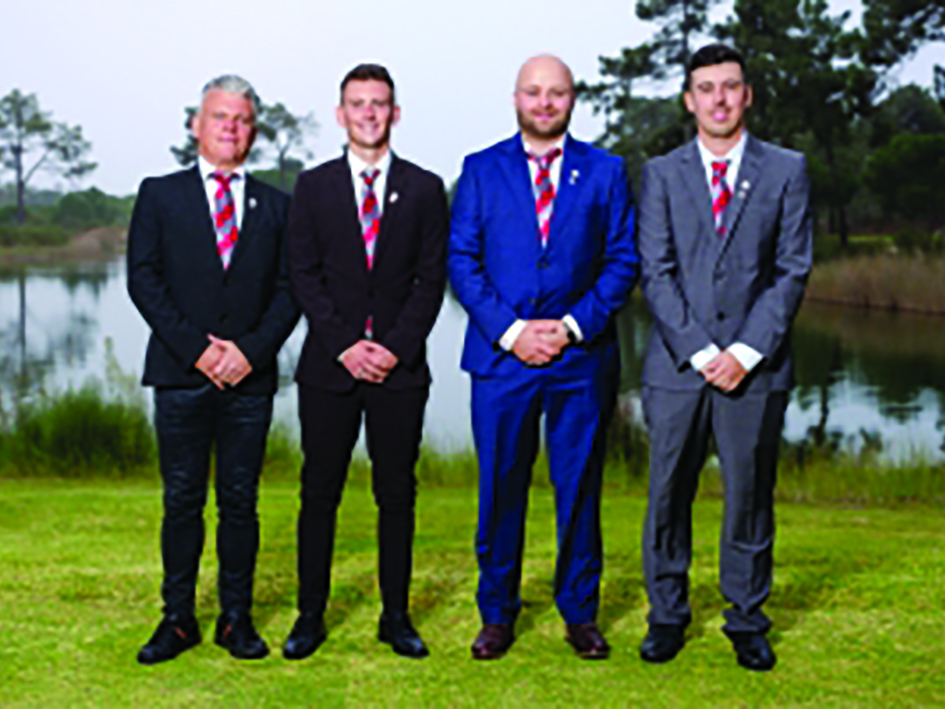 The Kibworth team of left to right Steve (Caddie) Ollie, Rich and Jamie played some tremendous golf on an exceptionally difficult course.
Many of the teams from other countries included amateur and international players ranked in the world amateur standings, nevertheless, Kibworth finished as the 16th best team in Europe.
Smørum Golf Club from Denmark won the event after being runners up last year.
The End of Season presentations have all taken place and now Winter golf is upon us once again. The waterproofs and thermals have been reinstated and different fun golf formats of the game have been scheduled to play over nine holes for the coming month, as well as Winter League team games, which are still an option for the more committed players who are not averse to the cold temperatures.

Our membership remains healthy going into the new subscription year however, new members are always welcome, why not give golf a try? A Range membership would make a perfect Christmas Gift…
Wendy Quilter